Please enter valid email address.
Your password will be reset and sent to your email account.
Enter your Email Address and click 'Continue'
Example: name@domain.com
For further assistance in retrieving your
password, please call:

(800) 770-3387
Submit
Cancel
Forgot Password
Close
/TravelSmith/US/Global/Popups/forgot_password
Enter your email address: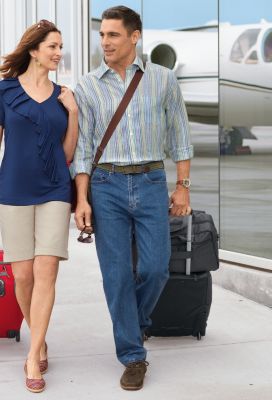 Linen Stripe Shirt Outfit
Better Together...
Sometimes the whole is greater than the sum of the parts. Use our handy "shop by outfit" feature to go straight to the checkout with all the pieces you need to build a perfect travel wardrobe.
Collection-Product-Grid: > Linen Stripe Shirt Outfit