Written by Johnny Jet
Christmas is just around the corner and if you're still looking for that perfect gift for a frequent traveler, I think I can help. I asked 10 frequent travelers what TravelSmith item $100 or less they'd most like to find under the tree this Christmas, and below is what they chose. This group of people travel the globe constantly, so take a look at their most coveted items to help inspire your holiday shopping.
TUMI Voyageur Jewelry Travel Roll
Rachel Rudwall
rachelroams.com
"If you spend a lot of time on the road, you know life's easier when you simplify your travel routine. For that reason, it's time to get rid of those small, mismatched accessory bags and commit a real solution: the TUMI Voyageur Jewelry Travel Roll."
OluKai Nohea Slip-On Shoes
Gabe Saglie
Senior Editor, Travelzoo
"Sometimes, getting from one gate to the next is a workout — I find myself walking hefty distances at airports like IAH and ORD, so comfortable shoes are key! I'm also a avid walker at my destination — my way of both getting some cardio in as well as seeing the sights — so I love to cover long distances on foot, especially in cities like New York, Chicago and San Francisco. Also, the slip-on feature — a must at security (though TSA pre-check is making that more obsolete!). Throw in a stylish flare, and these shoes are an ideal gift for me!"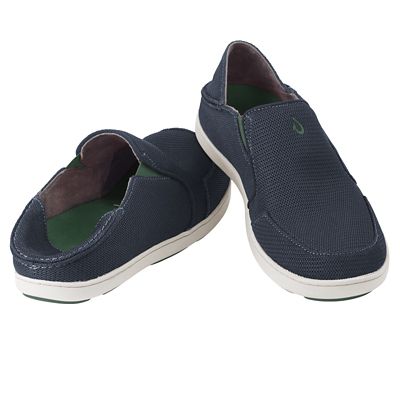 Audio-Technica Noise-Cancelling Headphones
Ramsey Qubein
ramseyq.com
"Long flights are always better if I can think and write in peace, which is why these noise reducing headphones would be perfect. I like that they are compact and don't take up a lot of space in my carry-on bag."
Spud Hilton
SF Chronicle
"Noise-canceling technology changed the way I look at flying, but when I'm only taking a carry-on, I just can't justify the bulk of full-size headphones. Noise-canceling in-ear headphones such as the QuietPoint by Audio-Technica cut out most of the fatigue-inducing jet rumble, but take up less space than a deck of cards in my bag (and as an electronics geek, I recognize that Audio-Technica knows a little something about sound and electronics). And because so many airplanes still don't have charging outlets, I appreciate that the noise-canceling feature runs on a AAA battery. Now, if they could just work on infant-canceling headphones."
Grant Martin
Skift
"If you travel often, noise-canceling headphones can be a godsend — especially on loud, turboprop flights. Since I travel light, I like to take the in-ear versions instead of the bulky over ear design. They offer almost as much noise cancellation as their over-ear cousins with a much smaller footprint. Just make sure you have a spare battery to keep the noise-canceling active."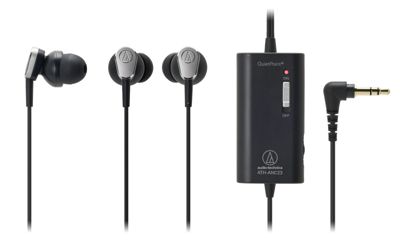 Down Air-Core Pillow
Wendy Perrin
WendyPerrin.com
"I'd love to find this pillow under my tree. An inflatable neck pillow is one of those essential little luxuries to make a long flight tolerable. It weighs practically nothing and consumes little space in your carry-on, yet it pays off big-time, preventing neck pain and making sleep possible. Some inflatable neck pillows can be a little scratchy or thin, which is why this soft new down one is a must-try."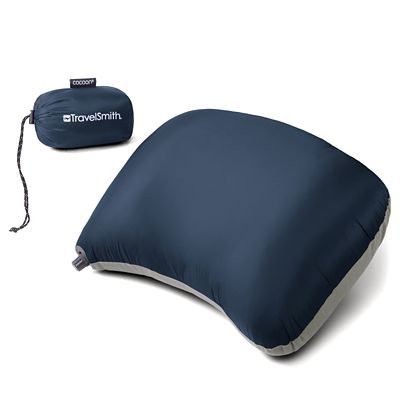 Pacsafe Slingsafe 300 GII Backpack
Courtney Scott
courtneyscott.tv
"Having been robbed in the past while traveling, I am always looking for travel backpacks and luggage that focus on safety. The Pacsafe Slingsafe 300 GII has amazing features that protect your gear: zipper clips to keep bag closed, slash-proof panels and even a strap that can be attached to your chair on a subway or at restaurant! You can't put a price on peace of mind, but at $99, this is a steal!"
Scott Eddy
MrScottEddy.com
"A backpack is a must-have for any frequent traveler. But with the RFID-blocking technology in this backpack, its a no-brainer."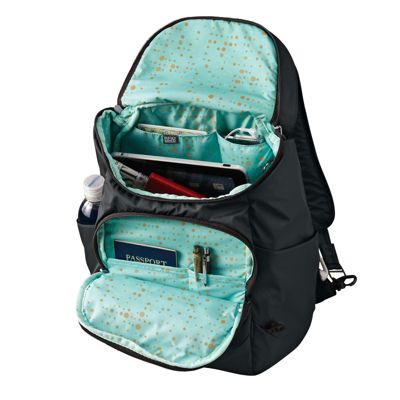 TSO 6,000-mAh Hours Power Bank
Jim Byers
JimByersTravel.com
"All those great apps on your smartphone are immensely helpful when you're on the road. But, great apps don't mean a thing if your phone or device is out of juice. The TSO 6,000 mAH is said to be able to charge your iPhone three times, and there's even an LED indicator to show how much power is left; something you don't always find in cheap power supply units."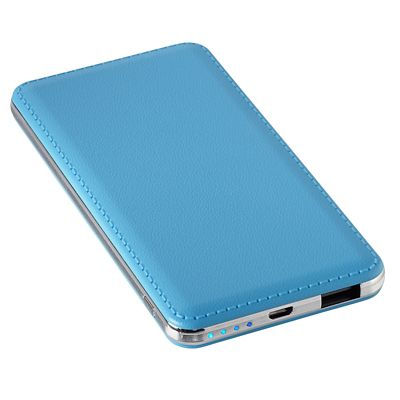 Fisherman Shawl Collar Sweater
Matt Long
LandLopers.com
"I picked this sweater because it's a great and stylish way to travel during the winter. Easy to layer with, you'll always arrive looking fresh instead of wrinkled even after a long flight. It's also a fantastic multi-use garment meaning I'll be able to use it many times during a trip. "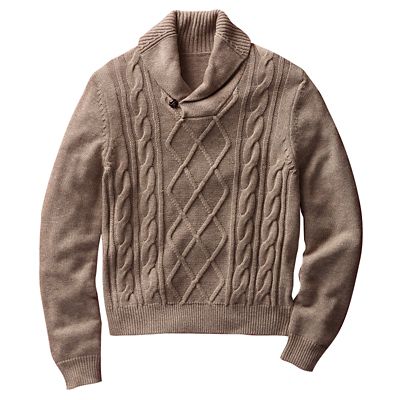 ---
About the Author
Johnny Jet travels around 175,000 miles and visits over 20 countries each year. He and his website JohnnyJet.com have been featured over 10,000 times in major publications, including USA Today, Time, Fortune and The New York Times, and he has appeared on ABC, CBS, CNBC, CNN, FOX, MSNBC, NBC, PBS and hosted "Hot Spots 2012" on the Travel Channel. JohnnyJet.com has been named "one of the top best money-saving web sites for travel" by Budget Travel Magazine, while the L.A. Times calls it "one of the top 10 essential travel resources on the internet." Sign up today for Johnny Jet's free weekly travel newsletter at JohnnyJet.com and follow him live on Twitter.